About Clarity White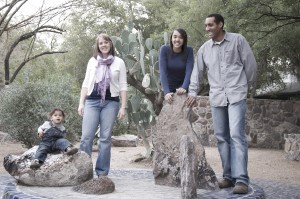 For Clarity, success is a byproduct of the way she lives her life. A devoted wife, mother, and sister-in-law, Clarity has used her natural curiosity about the world and the tough times in her life as a reason to keep moving forward. She grew up in the Pacific Northwest and graduated from the University of Idaho in 2002. Her interest in immersing herself in foreign cultures drove Clarity to study in Germany and the Netherlands for 3 years, culminating in a Master's Degree in Human Resources from the University of Groningen in the Netherlands. Her education and experience abroad instilled a deep desire to help others expand their horizons. Since 2004, Clarity has served in several different roles at universities– all the while helping hundreds of young people achieve their dreams of studying in a foreign country. This devotion to helping others is a strong characteristic of Clarity's personality and she regularly gives her time freely to charity by volunteering at events and serving on various committees.
Clarity's generosity can also be seen through the loving relationship she has established with her family. Following the tragic death of her mother and father-in-law, Clarity agreed to become a guardian of her teenaged sister-in-law. She is also a loving mother for her son that was born in 2010. Clarity is an excellent caregiver and role-model for the children under her care. She gives her all to provide for their happiness and health.
Rodan+Fields Dermatologists has been an extraordinary opportunity for Clarity to share her generosity and compassion with others. An independent consultant since 2011, she has spread the message of Rodan+Fields with her friends, family, and extended network throughout the American West and is quickly building her customer base.
The true secret of Clarity's success is her ability to share her Rodan+Fields success with others. Email Clarity if you are interested in working with a team leader who is DEVOTED TO RELATIONSHIPS AND COMMITTED TO SUCCESS. She is currently adding to her Executive Team; a select group of talented people with the foresight to see the excellent opportunities for success, financial freedom, and independence that being a consultant with Rodan+Fields can provide.
Contact Clarity and find out what Rodan+Fields can do for you.